ABOUT US
GET TO KNOW VICTORIA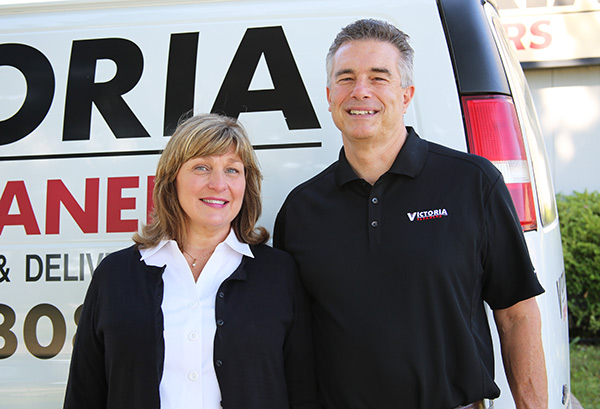 Kim and Neal Thuente
Owned by the Costanzo family for 70 years, Victoria Cleaners was purchased by Kim and Neal Thuente in 1999.
Our leadership team brings over 100 years of customer service and dry-cleaning experience to the care of your goods.
Beginning her career in the banking industry, Kim left the business world to stay home with their children before joining Neal in the family business. Neal has over 30 years experience in business and finance and brings a strong sense of what customer service really means to Victoria Cleaners.
Meet The Victoria Team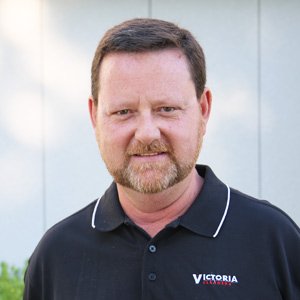 Joe Kapsch
Daily operations are led by Joe Kapsch. Joe is a customer service specialist with over 30 years experience in a variety of industries.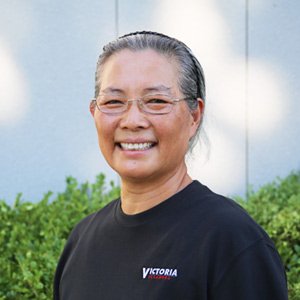 Omuk Lee
Our plant manager, Omuk Lee has over 30 years experience in the dry cleaning industry, including 20 years as owner and operator of her own dry cleaning business.
Certified Environmental Dry Cleaner
10,000 SQUARE FOOT, STATE OF THE ART PLANT
Our 10,000 square foot, state-of-the-art main plant provides service for each of our locations and home delivery routes. We strive to institute environmentally-friendly procedures such as wet cleaning, energy reduction, use of reusable and biodegradable garment bags, and hanger recycling. We're one of only two dry cleaners in the state with the designation as a Certified Environmental Dry Cleaner by the Dry Cleaning and Laundry Institute. At Victoria Cleaners our tag line says it all…

"IT'S RIGHT – IT'S READY – IT'S GUARANTEED"